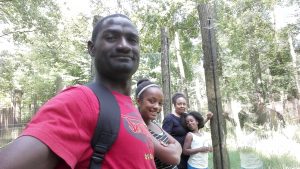 'So many good memories I got from the children's home, but one thing that I consider most valuable I attained, was education. Even though, I never made it to the higher institution as I had wished '( Peter Muganda the founder)
Education is the key so we called our charity foundation' Edukey for Kids
The vision of the founder: 
To put the children of school going age in school by providing them with scholastic materials and later encouraging them to join Technical Education so as to be self reliant.
To empower youth and children through building their capacity in training, workshops and Seminars.
To promote Social Welfare of the Vulnerable groups by providing Social Education, making them socialize through Traditional dances and Drama so as to make them feel valuable in the society.
To rise the next generation of Uganda's parent-less children by providing them with Love, Care, Essential Moral Values and Life Skills.
To prolong the child-parent relationship. This we shall do through counseling of the Families.
To provide Spiritual, Physical Education and Emotional Care for the Orphans and Needy Children.
To teach computer lessons to the communities to the Youth and Children.
Construction of a project school
To be able to fulfill our dreams that we have for our kids, with the help from friends and donors, we are constructing small but modern Nursery and Primary Schools for the better upbringing of our mission children currently being looked after in different schools. The  project school which will especially instill in them discipline and essentials. In these schools, kids will be told how special they are, and encourage them to be themselves and good examples for other communities. We know many kids do not have a chance to be kids.
The idea of setting up the mission schools, (of course this will be done in stages as we ask donors to support this initiative) will help us not to spend a lot of money paying for our sponsored children in these expensive schools. According to a simple survey done recently, the results show that many of the kids who attended the government schools, after their schooling, many can hardly find a job. We believe this comes because kids ideas and abilities as well as their dreams are not considered in these schools.