Traveling to Uganda with a purpose!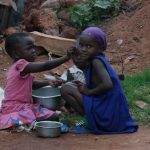 Have you ever wanted to travel and see different parts of the world and make a difference in the lives of other people? In this case the poor and vunerable children's? This alternative work vacation could be a wonderful chance and a challenge as well for you.
You do not want to be called " a rich tourist" but you literally want to come in touch with the local people in a community by stretching out your hands and engage in all kinds of activities done by the local people? Then you are of a great importance  to the people there and of course vice versa. We are proud to say that the people  and more importantly the kids there are the most friendly beings you ever find if not on the globe.
Kampala is the capital city of Uganda. There you will be received by our coordinator Saltray Lubega. He will be your guide in all things. Saltray is our coordinator for the volunteers but also the intermediair between our foundation and the organisations we are working with. Saltray know the kids of our project and their families and is visiting them to keep us updated about any changement we should be aware of. He can also assist to give you advice how to spent your free time in Uganda.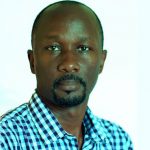 Saltray has also his own organisation in Kampala. He gives filming lessons to some of our older children that could not afford tuition dues in higher studies. By helping then attain a practical skills, we hope they can be able to create for themselves job, thus escaping the cycle of poverty they grew in.
Despite the practical activities that we talked about here before, there is a possibility for you to spend your free time by touring other parts of Uganda. Uganda is not for nothing renamed as the "Pearl of Africa" Tell us what you want to see and where you want to do so that we can plan for you before you arrive there.